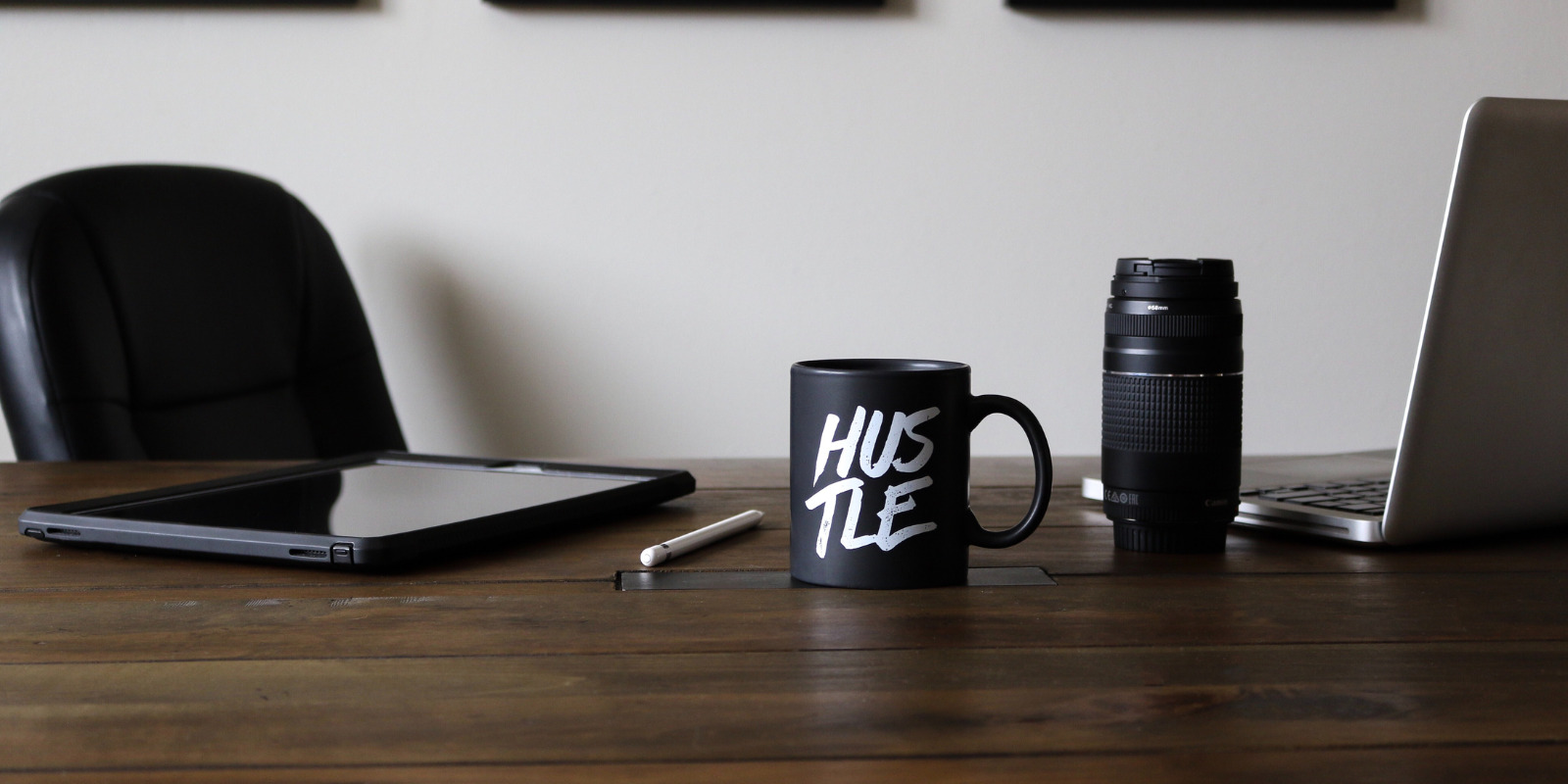 23 Jan

Side hustle to full-time fun

Many creators consider their work to be a "side hustle," but in reality, it can be much more than that! Switching your side hustle to full-time fun is something that you can do with a little extra time and elbow grease! Now, this doesn't mean you are giving up your 9-5. Instead, you are giving yourself the option to do so if you wanted to or simply to plump that bank account up with a nice cushion! Everyone has their own reasoning. It's all about balance! This can be done no matter if you have a "Vanilla" career or any number of obligations. We are all busy! From the outside perspective, it is easy to assume that, as creators, we are all making absolute bank on a regular basis. We know that this is not true and that you need to give it the effort it deserves in an organized way to make your brand a success. 

 

No matter if you are trying to do this full-time, part-time, or on the side, keep your momentum up! The key to this is consistent contributions. Don't expect to show up out of the blue after 6 months of absence and have your former members rush back in to splurge. The easiest way to keep the hype up is to utilize the scheduling feature that most platforms provide. Spreading your content out over time keeps your members happy. It relieves the need for you to physically create a post a few times a week (or however often you like), and all it takes is a concentrated amount of dedicated time and a calendar! Say you take 10 photos and a few clips you want to post on your assorted platforms. These can be spread out over 10 days with one/two each day, two to three every other day, one every other day, or any combination! This will cover your subscription services and free you up for life's endless bombardment of adulting. It also takes the pressure off of you to know that your devoted members always have something to look forward to and enjoy! Keeping your members satisfied will help significantly in keeping them interested! You, of course, want to keep your content fresh and fun! Popping a butt plug in for a trip to the grocery store, wearing your sexy lingerie under your work clothes, and snapping a sneaky peak, get creative! These little IRL naughty shots are a fun addition to your regular content and will not only keep your existing members coming back for more but most certainly bring in more and more new subscribers. People love the naughty! A quick snap after sex, a slippery when wet shower shot, show us your pets! It's all fun. All these things take a minimal amount of time, and you can still keep your "side hustle" precisely that, but with a major financial advantage!
"FROM THE OUTSIDE PERSPECTIVE, IT IS EASY TO ASSUME THAT, AS CREATORS, WE ARE ALL MAKING ABSOLUTE BANK ON A REGULAR BASIS. WE KNOW THAT THIS IS NOT TRUE AND THAT YOU NEED TO GIVE IT THE EFFORT IT DESERVES IN AN ORGANIZED WAY TO MAKE YOUR BRAND A SUCCESS."
The transition from part-time to full-time can seem overwhelming, but this is where it gets fun! Adding live cam into the mix will substantially increase not only your subscriber count but result, of course, in funds made directly from these shows! (If you are looking to start up with live cam, check out our Pressing Record blog). Keep in mind live cam does not have to be NSFW. You can stream on Twitch or other SFW platforms just as easily! Pick what works for you. With more free time, you will also have the advantage of being able to create more content! Keep using that scheduling feature! If you are on a roll one day and get four brand new full-length videos out of your spurt, release one a week for the next month! This gives your fans a reason to come back and frees up your time to do more live cam or other things! The trick, however, with making this a full-time gig and staying stable financially is to stick with it. Pushing through the slower days with your head up and proper planning will make this much easier. The more obvious advantage of being a full-time creator is that you now have the time to dedicate to your craft. Meeting new members, getting to know them, branching out to new areas, and all of it! Expanding your brand one show at a time. This can take some time to build up to something that will sustain you, do not let this discourage you! There is something to be said for enthusiasm when it comes to this kind of work, but realistic expectations are necessary. 
With the new freedom you gain by amping up your side hustle or even becoming a creator full-time comes responsibility to yourself and your brand. It can be very easy to slip into the "Invincibility" mindset. Now, you may be on top of your game, you may be absolutely fantastic (which you are, don't ever forget it!), but do not let yourself fall from grace because you got lazy. The honest truth is that nothing puts a damper on success like the lazy bug. You can set your products up to work for you even when you aren't in front of the camera, but you never want to think that everything will just run smoothly without putting in the work. Give yourself the time you deserve to relax and unwind, but don't skimp out on the work that drives it all home. Consistently making contributions to your brand and handling your marketing along with the promotional tools offered to you by many of the platforms we work on will help with this. Keep your goals focused, never give up, and remember you are amazing and can do this!