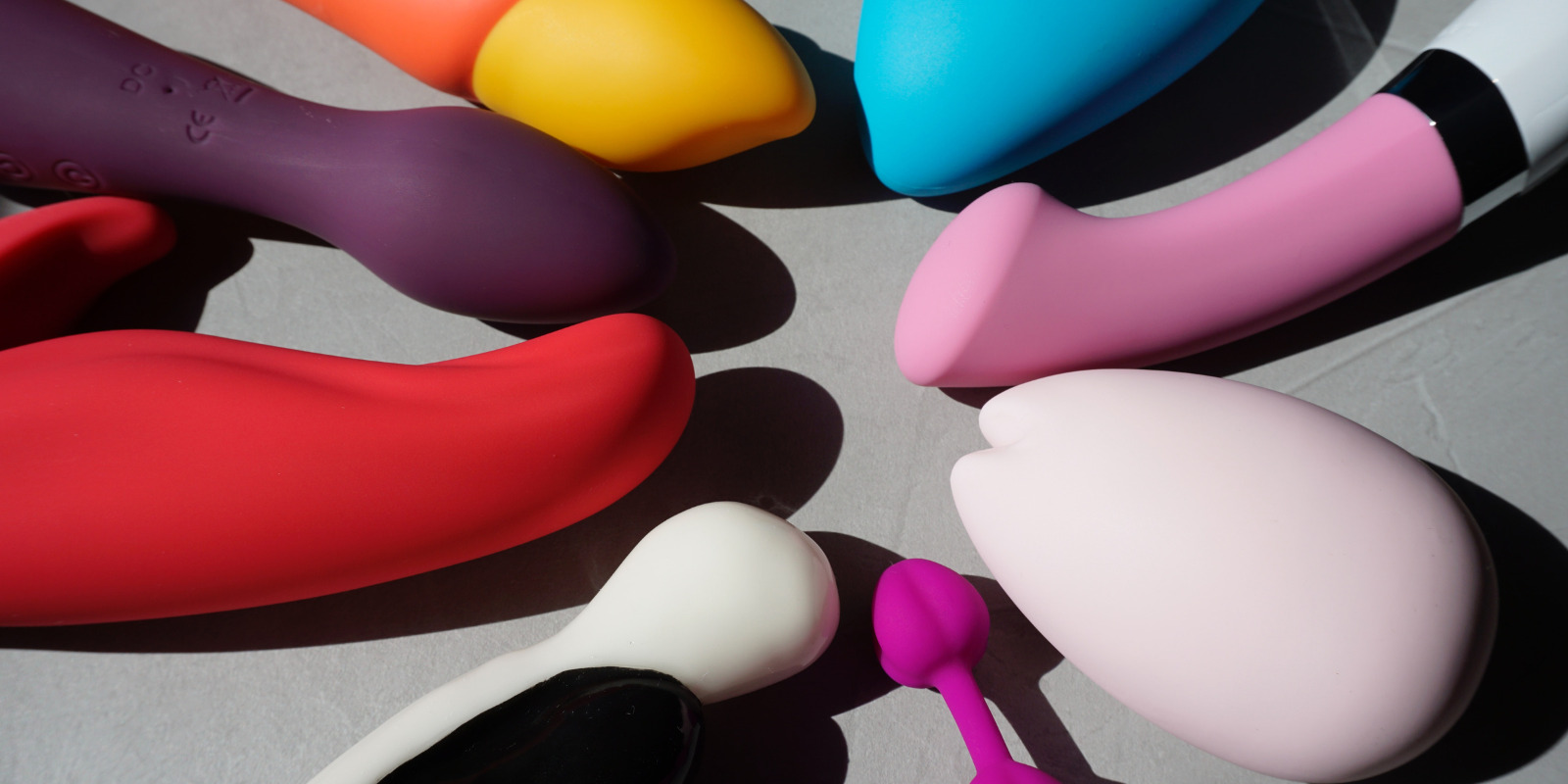 28 Nov

Sex toy care

Silicone, Bluetooth, metal, and more! With the abundance of sex toys available today, there is no shortage of adult fun to be had! No matter your preferences, once you hypothetically "Pop!" you then, of course, can not stop. The collection builds over time, you may find things you like, things you don't, and some that you revisit months (or even years) after not liking them initially. With endless options, shapes, sizes, materials, and purposes, it is important to know not only how to have fun with these items, but how to take good care of them! Putting in the effort may take a few extra moments of your time, but it is very much worth it to maintain the integrity and structure of your favorite bedroom companions. Much like with all the things we love to collect, these things need their own special brand of care and storage!




Sex toy care is the first step in proper storage ( and your own health!) This includes washing any new toy you acquire before the first use and after each use. This is of course important to your well-being but also keeps the toy fresh and intact long term. Keeping in mind that, for example, silicone toys and silicone lube do not harmoniously get along long-term, no matter what kind of lube you use, or whatever else happens while using said toy, you want to make sure that you remove any foreign substances after use. Some stores sell specialty toy cleaners, but on a more readily available and much more reasonably priced level, good old antibacterial dial hand soap has been a tried and true cleanser for all the naughty companions I've had. It gets along with all materials and has been my go-to cleanser since I bought my very first dildo all those years ago. Stay clear of any cleansers that have a fragrance added (or moisturizer for that matter) and if you feel that your toy needs an extra boost of sterilization, you can boil them on the stove, depending on the material! Many people will place certain toys in the dishwasher, do this at your own discretion and do your research first so you do not ruin your toys, or your dishwasher! That being said, good old hot water and your gentle cleanser will do a fine job and keep your naughty bits kicking for years to come!
"PUTTING IN THE EFFORT MAY TAKE A FEW EXTRA MOMENTS OF YOUR TIME, BUT IT IS VERY MUCH WORTH IT TO MAINTAIN THE INTEGRITY AND STRUCTURE OF YOUR FAVORITE BEDROOM COMPANIONS"
There are so many varieties, and some of them, quite literally, do not get along! Certain materials will literally melt or deteriorate other materials, and sometimes themselves in the process of murdering their challenger. This is when the storage process comes into play! Whether you have a storage bin, a nightstand drawer, or an entire closet full, keeping your toys stored properly is important to keep them in tack long term. Some toys will come with their own storage bags (DocJohnson for the win there!) Similarly, you can buy multi-packs of assorted-size "Storage bags" on Amazon that are very reasonably priced. Dildos, plugs, and other soft material toys should always be stored in their own individual bag. This, of course, will prevent them from touching one another and fusing together in a not-so-fun fetish mixture of neglected rubber. That being said, toys that are made from surgical steel, hard plastic, or other hard materials can be a little more forgiving and can be stored together. (make sure you have some kind of padding to store your glass toys in, nobody likes a shard of broken glass ANYWHERE) Not all soft material toys will melt/deteriorate other toys, but it is better to be safe and organized than sorry. 
When it comes to toys with batteries, using high-quality batteries and making sure the toy is off before putting it away ( seriously on both of those, double check) is going to prevent that dreaded vibrator sizzle when the cheap batteries that came with the toy start to…go bad. Nothing kills a mood like having to dispose of a toy that when turned on starts spewing battery acid. Store them in a cool, dry place, check the batteries regularly and remove batteries from any toy that you do not plan to use for extended periods of time. Some toys can be taken apart for cleaning, make sure to do your research on what toys you are buying! If you can't fully clean it, you don't want it. Proper storage and cleansing of all your toys will ensure that your collection will stay ready for use at all times! Purchasing good quality toys from brands you trust can add up, don't let that well-spent money melt away because you didn't take the time to make sure your items were not properly put away after a romp in the hay!