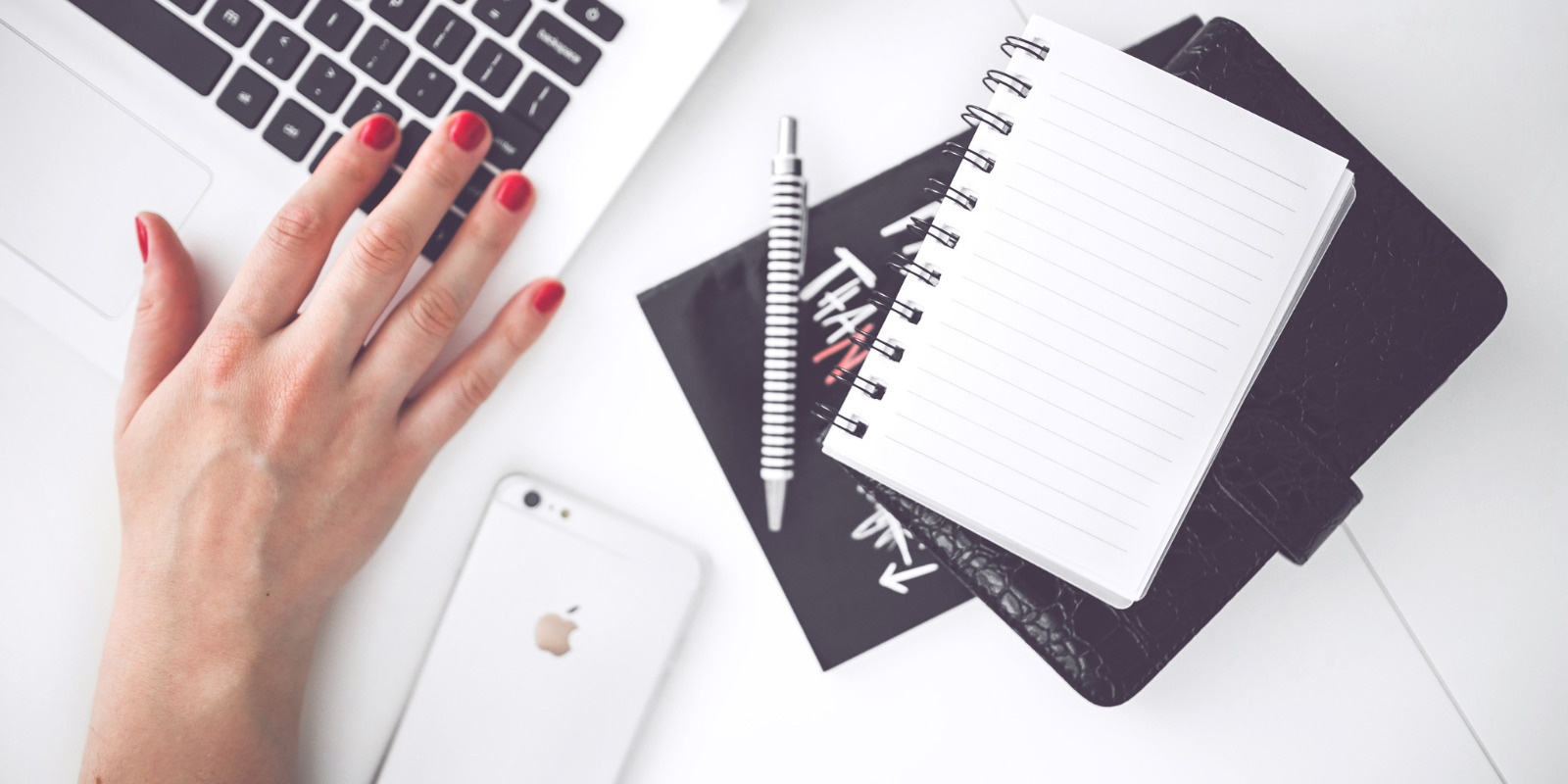 09 Jan

Content organization

I don't know about you, but my camera roll on my phone is packed with about one million things that do not need to be in there: old screenshots, duplicates, pieces of videos, and so much more. My MacBook had suffered the same fate for a long time until I decided to get on the organization train. Content organization was the best decision I could have made! Previously, looking through my cluttered collection of content was the source of a lot of stress and anxiety. I would get overwhelmed easily in trying to accomplish the simple task of locating a picture. This may seem like a minor factor contributing to our stress in our overall everyday lives, but it builds up! Not to mention, why wouldn't you want to make your process easier and much more efficient?

Folders are your friend! Every time I do any photo sets or clips for my subscription services, I not only add them to a "Smut" folder on my phone for quick access, but I add them to my "Unposted" Folder on my laptop. The reason I do this is so I can clearly see what I have yet to upload and browse through the different sets to mix up my posts here and there. Everything is organized no matter which device I am using (Yes, I can access both from both, which makes it easier as well!) Once I complete what I want to upload that day or schedule for launch, I move it to a "Posted" folder to ensure I do not upload duplicates. To take it one step further, another thing that I do is I will take my specialty pics and clips (feet, strap-on, etc.!) and put those clips in subfolders as well. This further decreases the search time when a member pops up wanting to see something specific. It also makes uploading new products more efficient as you can ensure you cover all the bases for each new piece and only have to deal with it once (unless you start on a new platform, but more on that later!). Taking your finished products and uploading them to all the platforms you want to post to, followed by the storage of said product, may take a few extra minutes initially but will certainly save you the stress of the guessing game later on. You can tweak each platform's process also, of course! You may want the video to be available only to fan club members, or it's a free product, whatever the case. Working on each product from start to finish the first time is the best way to keep track of what you have uploaded and know precisely where to find the product if you need it again. Don't want to launch it right away? Use the scheduling feature! Since you have uploaded and scheduled your product to launch across all the platforms you want it on, storing it is easy! Make sure you have named your product correctly (in accordance with whatever works for you) and store your completed, uploaded products in one separate folder. This keeps ongoing projects from being lost in the sea of finished products and vice versa. Taking the extra time to do this all will save you so much time and stress in the long run.
"TAKING YOUR FINISHED PRODUCTS AND UPLOADING THEM TO ALL THE PLATFORMS YOU WANT TO POST TO, FOLLOWED BY THE STORAGE OF SAID PRODUCT, MAY TAKE A FEW EXTRA MINUTES INITIALLY BUT WILL CERTAINLY SAVE YOU THE STRESS OF THE GUESSING GAME LATER ON."
Having all of your content organized and easily accessible makes starting on a new platform very easy! Say you start a brand new subscription service, and your content has never graced the pages of this platform before. Now imagine how much simpler it will be to begin uploading when you don't have to shuffle through thousands of images and clips to find things. This is particularly useful when said platform has a post-scheduling feature (many do), as you can set your scheduled posts up to launch weeks or even months in advance, depending on how much content you have stored away. Even if you don't upload something new that week, your fans will still have fresh posts from you, no matter what. 
Starting on a new content platform can be tricky as an extensive collection of content is what will draw in the most attention, which of course, is very difficult to have if you are brand new to the platform. People typically build their content vault over time, but this isn't to say you can't give yourself the advantage of mass uploading some of your stored content in the beginning. Content organization will help you easily upload and navigate through to provide you with the most beneficial result. Honestly, nothing is better than being able to just open a folder and start uploading one after another without having to crawl through the dense brush of old snaps I saved 3 times for no reason at all and all of the selfies I should have deleted in the first place but didn't. Trust me! 
The last layer of storage and organization I do to keep my content in check is to store a copy of all of it either on the cloud (Dropbox, iCloud storage, etc.) or on an external hard drive. Whatever works for you! This ensures that if you, for whatever reason, have an issue with your devices that your content stays safe and accessible anytime you need it. It's the final step I always take when a piece has been "Completed". The peace of mind you will have knowing your content is safe and stored in an organized fashion and also being very easy to navigate through is something that creators of all sizes should consider important. This is a good way to not only make your life easier but track your progress with your product! Seeing how you grow and change as a creator is always a fascinating thing to witness. Starting the process of cleaning up your content organization can seem very overwhelming, but the beginning is a good place to start. Taking it piece by piece, making sure each piece is uploaded to each platform you want it, and then storing it properly. This is a great way to upload old content you may have skipped over previously because it simply was lost in a mess. Give this the time and effort it deserves, and your sanity will thank you!