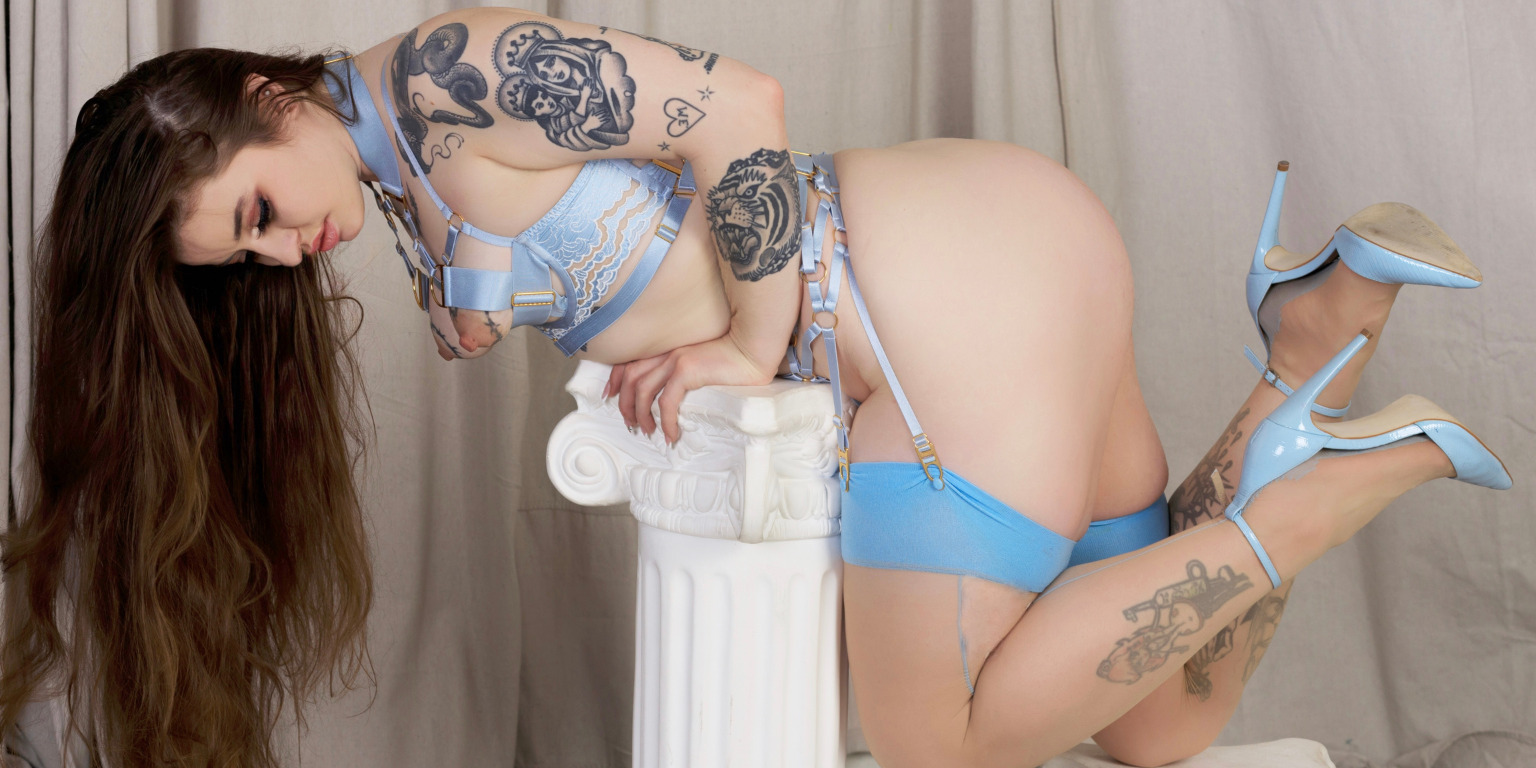 01 Feb

Creator of the Month – February 2023: Freshie Juice

Name: Freshie Juice

RedGIFs profile: https://www.redgifs.com/users/freshiejuice

Want to see more of Freshie? Find her on these platforms: Instagram, Twitter, Pornhub, Xvideos, OnlyFans, ManyVids, Fansly, Clips4Sale, SextPanther, Reddit

Tell us about you!

I am Freshie Juice, I've been accused of being very Cool and Sexy and I am very guilty 😉 . Passionate and blasphemous, I try to use sex as an inspiration and medium. I love to play the nurse, the Milf or the femdom of your dreams (or maybe nightmares) I've been a freelance model for 13+ years and started doing "porn" (dicks in holes) right before the pandemic, about 3 years.

How long have you been in the Adult industry?

This is actually my first day, I lied on the application to get the job 😉

I started as a freelance model 13+ years ago,  and being a "model" can mean many things and I did many different kinds of photoshoots. Between glamour and portrait gigs I took fetish and bondage shoots, I learned I really enjoyed playing powers dynamics and BDSM, over time I became more interested in using sex as a medium for my art. I was hesitant to do it as the art world and freelance world of commercial modeling definitely tries to separate, and commodify what is porn is what is art and concisely draw a clear line between what is gorgeous and what is graphic. I've tried to the best of my abilities and skills to perhaps blend this line because I believe it's 2 sides of the same coin.

Aside from RedGIFs, what platforms are you active on?

Twitter: @freshieisntcool, Instagram: @itsnotfreshiejuice, Pornhub: Freshie Juice, and my channel on xvideos is Freshie Juice Official

What's one thing you wish you would have been told when starting your journey in this industry?

Learn to do RELEASES and paperwork. Have VERY strong boundaries around what you will and won't do when collaborating with anyone. You can do the work you feel passionately about without compromising your desires or integrity. This is a fun job, but it's tough, and it'll test your patience and personal values.


What do you love most about RedGIFs?

I like being able to share photos and videos. I'll be honest, every other platform allows people heavy interaction and comments and captions. Etc I love that I can just post my content and go, I don't need to hear the peanut gallery. As much as I do love interacting with my fans, it's nice having a place where it's more or less "post and go" as far as sharing your work. I've also discovered new creators from being on there, and it's nice being able to follow and support my friends as well.

What is your favourite thing about being an Adult Content Creator?

Honestly, my favorite thing about being a sex worker is the freedom it allows me to be human. I was sick most of 2022 and had to take around 3-4 months off from working both solo or partnered, and I feel lucky and privileged that I was able to provide care and rest for myself in a way that working minimum wage and even freelance modeling, in the past didn't allow me.


What's your favourite type of content to create?

It's hard to choose one kind of thing or genre, but my top 3 would have to be bondage, medical fetish, and blasphemy. I get different things out of every experience, and I think diversity helps prevent burnout. As far as partnered content goes, I just enjoy having great chemistry with someone, my fans can tell when I'm "acting" when I'm enjoying myself and when I'm not, and I don't want to insult their investment into me and my sex by having any that is disingenuous. I just want us both to be into what we're doing together regardless of what it is and that we're both invested in having great sex.

Tell us a fun fact about yourself!


I have a condition called synesthesia, when I hear music or sounds, I see colors. This makes sex interesting, to say the least. Everyone has a different color to their voice.


What advice would you give to other creators who are just getting started?

Being good at sex, having big tits or a big dick, and being super fit is not what will take you far. Educate yourself on testing standards, releases, trade agreements, etc, before you ever contact anyone to collaborate. And you can absolutely succeed without working with others if you so choose. While this is an alternative industry, it's still a business, and you need to know this stuff to run it well and protect your investment (yourself).