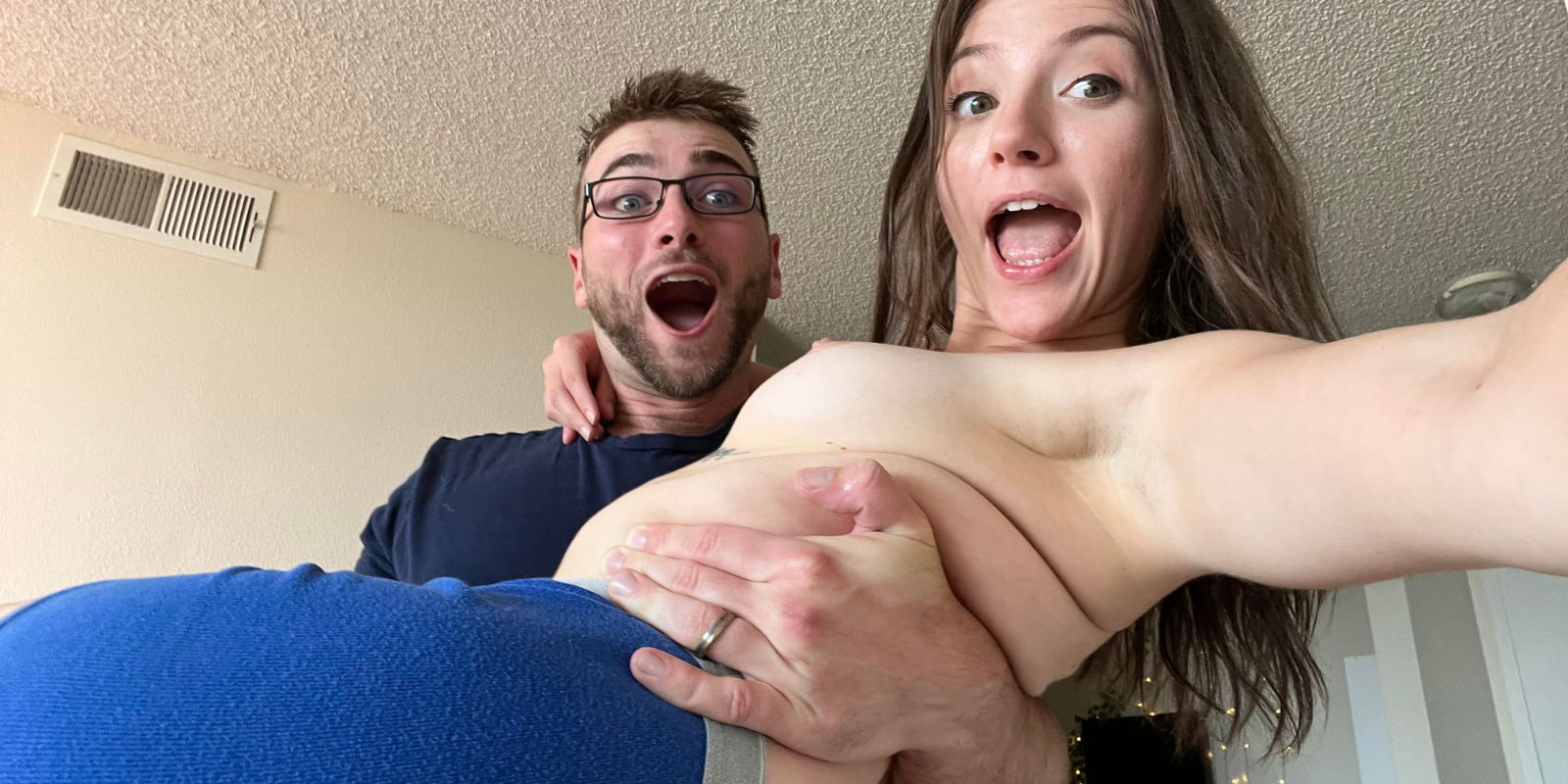 01 Dec

Creator of the Month – December 2022: AnnaPlusOne

Name: AnnaPlusOne

RedGIFs profile: https://www.redgifs.com/users/annaplusone

Want to see more of Anna & Ben? Find them on these platforms: OnlyFans, Twitter, Instagram, Reddit

Tell us about you!

We're Anna and Ben from AnnaPlusOne – just a real couple sharing our real sex life. Our goal is to show the passion that's too often missing in porn… everything from our silliest to our most intimate moments.

How long have you been in the Adult industry?


Maybe it's imposter syndrome, or that everything we've created has either been at our home or on vacation (or maybe a little of both?), but we've never considered ourselves a part of any "industry." Technically, it all started 4 years ago when we got together and started having mind-blowing sex. But while we've been… "training" for years, we only started filming and sharing online about a year and a half ago.

Aside from RedGIFs, what platforms are you active on?

Our OnlyFans is where all of our content lives – we post multiple times daily, have no ads or spam, and chat directly with all of our fans for free! We also just started Twitter and Instagram. And of course, the place where it all began: Reddit.

What's one thing you wish you would have been told when starting your journey in this industry?

It's genuinely so hard to pick just one thing – there's a TON to learn. I mean, we're still figuring it out! 

But one thing we wish we knew is that people who watch porn are… just people. We went into it with all sorts of preconceived notions about who watches porn, who buys it, who we'd meet and how they'd act. But that's a trap because there is no one special type. 

Surprise, y'all: everyone loves porn. Men, women, college seniors, senior seniors, and everything in between. Some of our fans are eligible bachelors, others have been married and monogamous for twenty years.

So we stopped pitching to the made-up "bored and horny single guy" persona and started being ourselves. And it worked. Like, super well. Not to mention, it's way more fun!

What do you love most about RedGIFs?

We love how sex-positive the RedGIFs community is! It's one of the only places online where we feel the platform is completely open and welcoming to sex workers. Most of the platforms widely used by sex workers keep you on edge – like any second, porn could be gone. It's a little scary. But we've never felt that way in our time on RedGIFs, and we love knowing we'll always have a home here!

What is your favourite thing about being an Adult Content Creator?

We literally get paid to have sex. We've been half-joking about this dream for almost 5 years!

But what we didn't expect to love so much is getting to know all of the amazing fans and creators that we've met so far. We feel like we've been crazy lucky because the vast majority of interactions we've had have been so positive. Way better than we ever imagined. It's just been really fun building our own corner of the internet, and having so many great people to share it with. Also, honorable mention to our favorite non-positive interactions, including the creative insults like "he fucks like a flower" and "when are you gonna stop holding that dick like a nervous farm girl?"

What's your favourite type of content to create?

The past few times we went on vacation, we settled in by propping up our phone, hitting record, and just forgetting about it while we go wild. We call it "too horny to film" (lol). We love that we can get lost in each other, and not worry about making it "perfect," while still sharing such an intimate moment for us. These are honestly vids that we'll watch back together to reminisce. Like a sexy scrapbook.

Tell us a fun fact about yourself!


Outside the porn world, we love being creative! Ben loves screenwriting, especially anything comedy. And Anna is super into digital art, specifically portraits.

We also just eloped in August, less than two months before the wedding we'd been planning for over a year – so that's exciting! (10/10, would recommend.)

What advice would you give to other creators who are just getting started?

Honestly, don't underestimate how much work it is. At first, between our old full-time jobs and getting OF off the ground, we were working 14hr days a LOT. It gets better, but it's not as easy as snapping a pic and taking a nap.

But also give yourself days off! It's easy to burn out if you're not careful, and this job can be so much fun that you never feel like you need a break. Just be yourself. Give it time. And get ready for a LOT of trial & error.