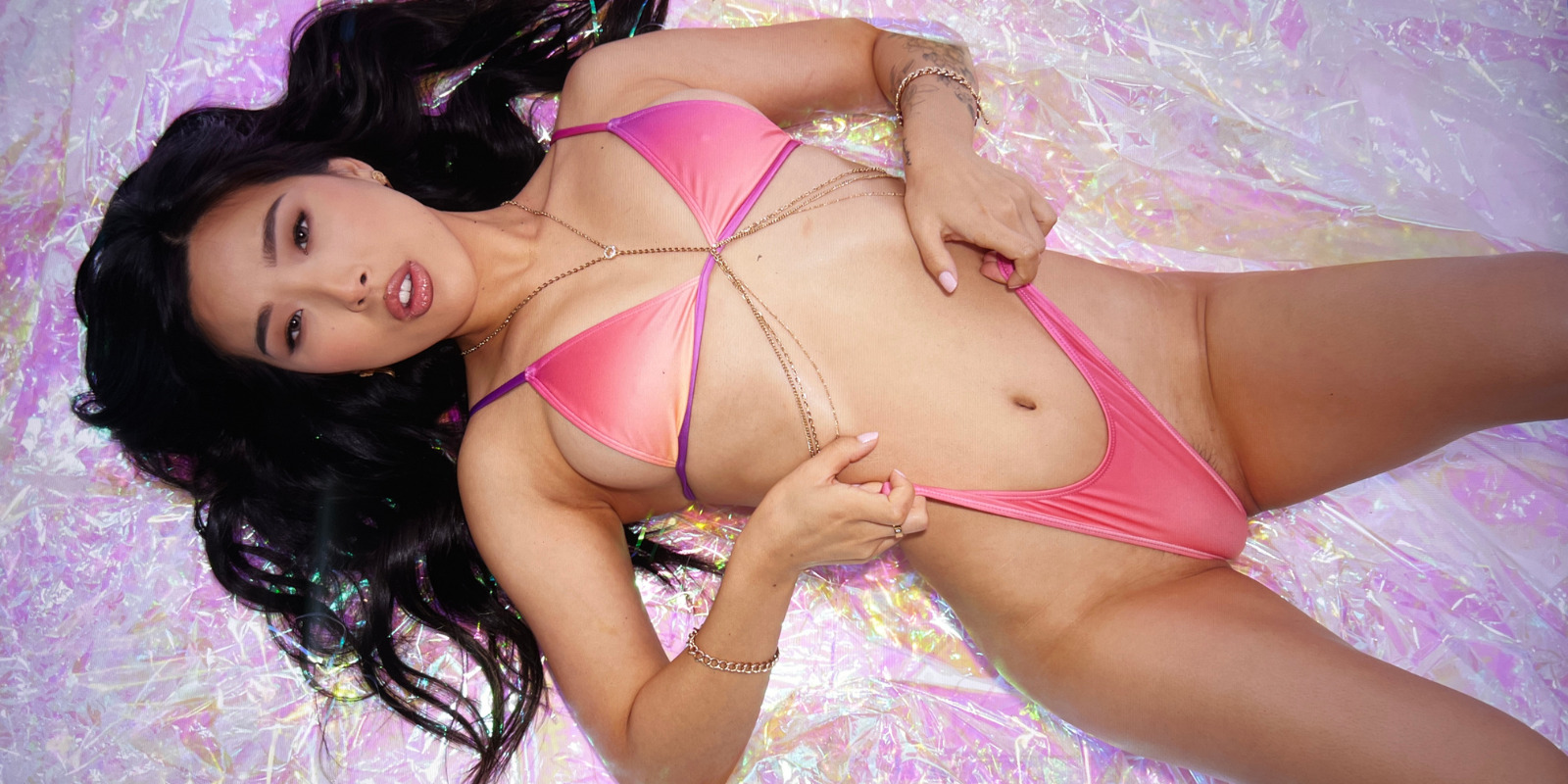 01 Jan

Creator of the Month – January 2023: AsianCoupleuwu

Name: AsianCoupleuwu

RedGIFs profile: https://www.redgifs.com/users/amateurasiancouple60

Want to see more of AsianCoupleuwu? Find them on these platforms: OnlyFans, Twitter, Instagram, and Twitch

Tell us about yourself!

Hi! I'm Elle Lee, a Korean-Chinese American pornstar who is now focusing on shooting more personal content with my boyfriend! I'm originally from Phoenix, AZ, and now live in Las Vegas, NV. I love how many things there are to do in this city that never sleeps and is rapidly growing! In my spare time, some of the things I enjoy are: playing video games/streaming, grabbing boba/hotpot, doing pilates, and other introvert-y things as I am an INFJ :)!

How long have you been in the Adult industry?


I've been in the adult industry for less than a year.  
I got into porn shortly after graduating college in 2022 and I'm now transitioning into producing my own content as I realize I have better control of my own schedule and name!

Aside from RedGIFs, what platforms are you active on?


I'm also active on: Twitter, Instagram, Twitch, and OnlyFans. I'm most interactive with my fans on my OF and for my Valorant gamer fans on Twitch!

What's one thing you wish you would have been told when starting your journey in this industry?

I wish I had been told to be more selective about my shoots! When you're in the industry there can be high demand for you as a star and it can be a little overwhelming and tiring to be overbooked.

I'd say take it slow and steady, build your brand, whatever platform you use (RedGIFs is amazing for independent promotion), and be patient. Do what you love, and it won't seem like work 
What do you love most about RedGIFs?
I love how I am able to share the hottest moments from my shoots in a condensed format across many platforms for my fans to enjoy. I also love seeing what other people present in their clips, whether it be amateur or professionally created content! It's a great way to enjoy, share, or experience other sexual moments. I love the artistic side of things, I think there is way more depth to adult content than what appears on the surface depending on the idea and direction behind its production.
What is your favourite thing about being an Adult Content Creator?
I love how I am able to share some of my intimate moments with fans! I've always been very sexually active and by recording scenes with my boyfriend it's both work and play in one. We also love to brainstorm kinky ideas and roleplay and this adds another layer of sexual energy to our sessions, and also mind-blowing orgasms for the both of us. For example, my boyfriend is a professional graduate student, so role-playing as his nurse in scrubs was super hot for both of us.
What's your favourite type of content to create?

My favorite content to create is what I call a "Sexcation," aka getting an Airbnb out of the city. I love being one on one with my partner in the wilderness, using the hot tub under the clear starry sky, and just having deep talks, intimate sex, and plenty of cuddles and sleep. I also love giving blowjobs as I've mastered deep throating through controlling my gag reflex (practice makes perfect) and I love that I can take real creampies now as I drain my boyfriend's cum (and soul) into me


Tell us a fun fact about yourself!

I love to stream! When I was young I was super introverted and all my friends were online
. I play Valorant and I just like to talk with and share my day with my fans. For example, the other day my fans were asking me about relationship advice from a girl's side and the roles men and women have in today's world. I'm also hoping to start a YouTube channel soon to advise people how to start producing and monetizing their own adult content; whether it be full-time, part-time, or just for fun!
What advice would you give to other creators who are just getting started?

I would advise other creators to continue doing what they love and start by recording their sexual experiences! Today's technology is pretty insane that all you need is a decent to high-end phone with a ring light+phone mount and a POV phone mount (both of which can be bought on Amazon for probably no more than $100 combined). As you film you'll naturally figure out how to improve the quality of your scenes, for example, I like to shoot in the morning when the lighting is amazing and have the phone screen facing me (showing me what's recording) so we know how to position ourselves during a shoot for the best angles. Have fun with it and just like anything else practice makes perfect!