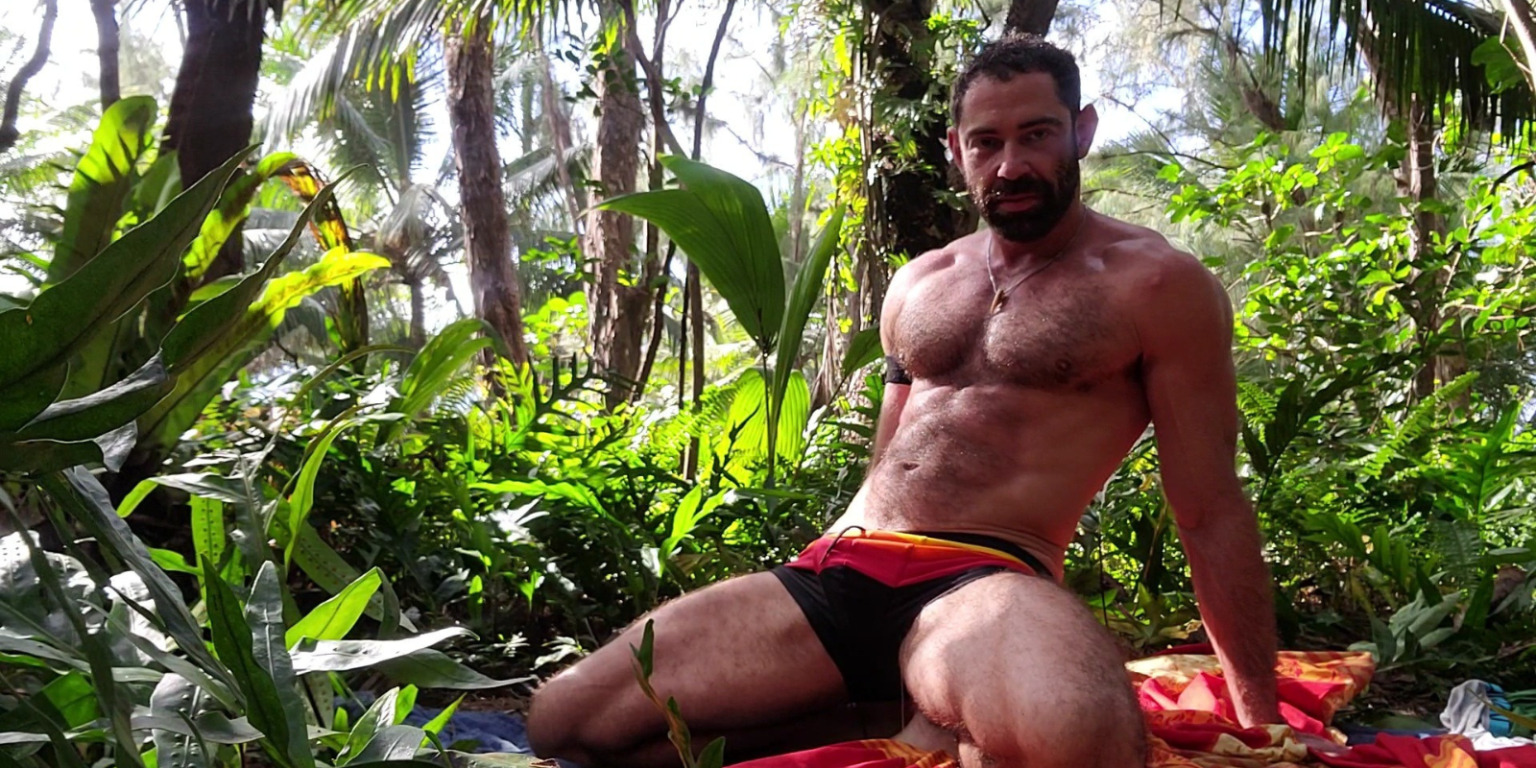 01 Oct

Creator of the Month – October 2022: Roman Mercury

Name: Roman Mercury
RedGIFs Profile: www.redgifs.com/users/romanmercury
Want to see more of Roman? Find him on these platforms: Twitter, OnlyFans, JustForFans, RawFuckClub, Instagram

How long have you been in the Adult industry?

I still don't feel like I'm part of the "industry" and I'm not sure if this is what I want. Having camera men and someone telling me what to do does not make me feel very comfortable.

I had an amazing experience filming my first studio scene with Falcon Studio/Raging Stallion in February this year and I would definitely do it again. Besides that, my own content is far from being a production porn picture. I try to keep it as amateur as possible: just setting up the cameras and fucking as if we were not filming.

I started it all in October 2020 when I was living on a remote island in the middle of the Pacific Ocean. I met a hot guy and we were fucking in waterfalls, vulcanic caves, tide pools, tents, hammocks and desert beaches while filming everything so I had the idea of starting an onlyfans.

My goal at that time was to just make money to keep fucking with him in cool hotel rooms with ocean views and jacuzzis all over the island and create more content.


Aside from RedGIFs, what platforms are you active on?

Onlyfans, Justforfans, Raw Fuck Club, Twitter and Instagram

What's one thing you wish you would have been told when starting your journey in this industry?

My friends still believe that my life consists of just fucking everyday with hot guys all over the world. That was my thought in the beginning too. They are not completely wrong but since it's hard for me to delegate most of the tasks between filming, editing, posting and promoting my own stuff, I would say that I wish I knew this whole process before. I like to say that I literally work hard every day.

What do you love most about RedGIFs?

It took me some time to realize that RedGIFs is a platform where I can drive new subscribers to my fanpages. You will find on my RedGIFs profile all of the highlights of every scene I have released on my fanpages plus a lot of teasers of me showing off.

I started using RedGIFs to post my content on Reddit where a big chunk of my promotion is focused.

What is your favourite thing about being an Adult Content Creator?

I know it won't last forever but for now I'm having lots of fun making friends and money with it. With all of the free porn on the internet, I feel like I am doing something right when people choose to watch me. This is very satisfying.

What's your favourite type of content to create?

Outdoors! As I said before this is how it all started. These are my favorite and most famous scenes.

Tell us a fun fact about yourself!

When I moved to San Francisco to marry my husband in 2017 and left my old life behind, my husband said I could be a porn star as long as this would make me happy. I never thought I would follow his suggestion. Long story short, after 5 years here we are! He is my biggest supporter.

What advice would you give to other creators who are just getting started?

As long as you are having fun, keep going!