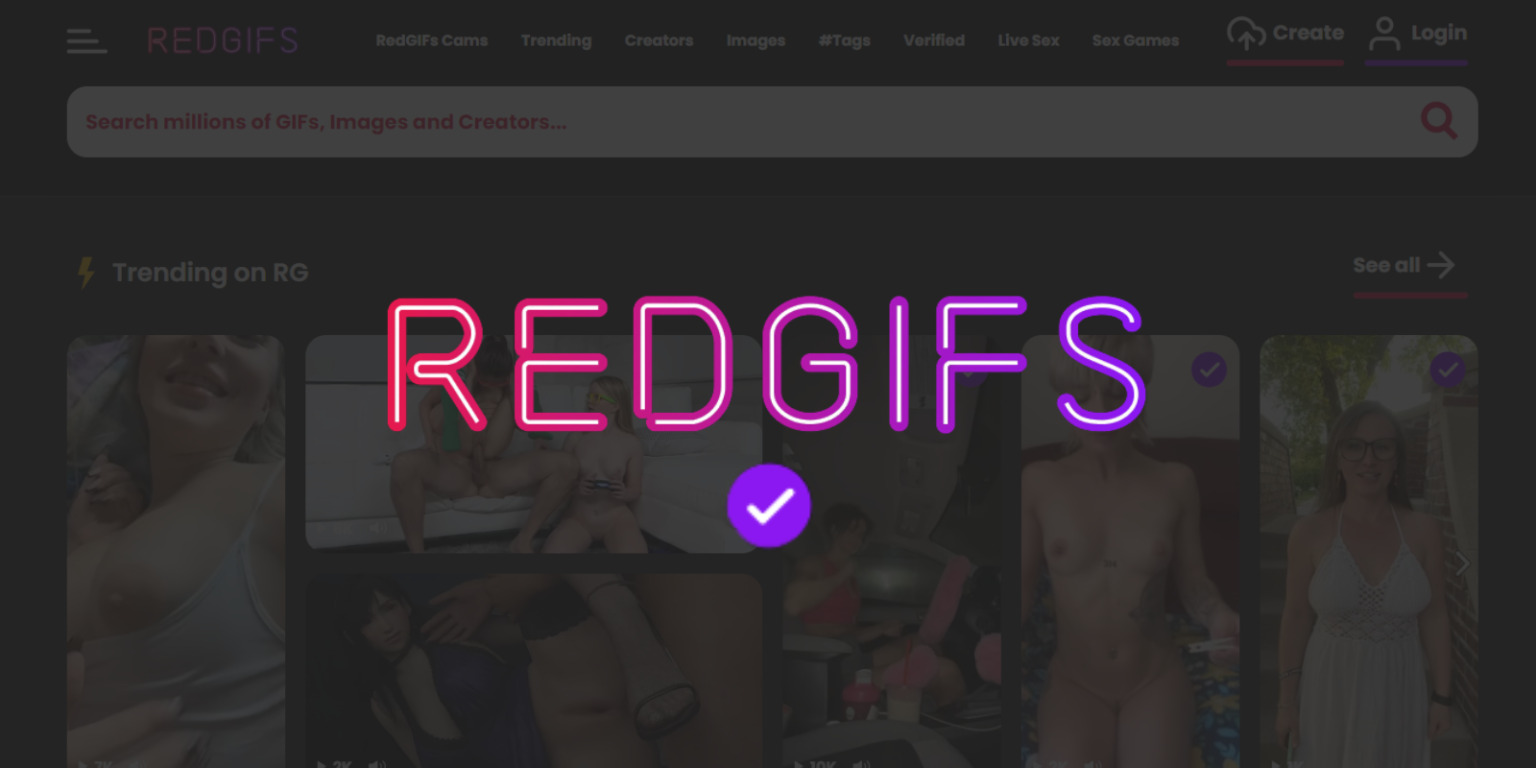 12 Aug

Benefits of being verified

Here at RedGIFs we want to ensure the eyes of our visitors are on the content of the Creators who use our platform. Becoming Verified on RedGIFs is the best way to ensure just that, and this blog post will detail the many reasons why.

 Let's dive right in:

Verified content is our top search filter

Pretty simply, the filter 'Verified' is our most used filter! Users are able to search via their favourite Tags and then filter those searches by 'Verified'. The same goes for Creator searches. With 70M+ visitors per month and 100's of millions of searches, that's a lot of users searching for YOUR content! 

Dedicated Homepage Sections

As we said in the intro, our aim is and always will be ensuring we showcase the content of our amazing creators. To help do this we dedicate a number of homepage sections to Verified only content and creators. 'Trending Creators' and 'Newly Verified Creators' allow for users to discover popular and brand new creators to the platform. 'GIFs from Verified Creators' and 'Verified Images' ensure verified content is placed front and centre!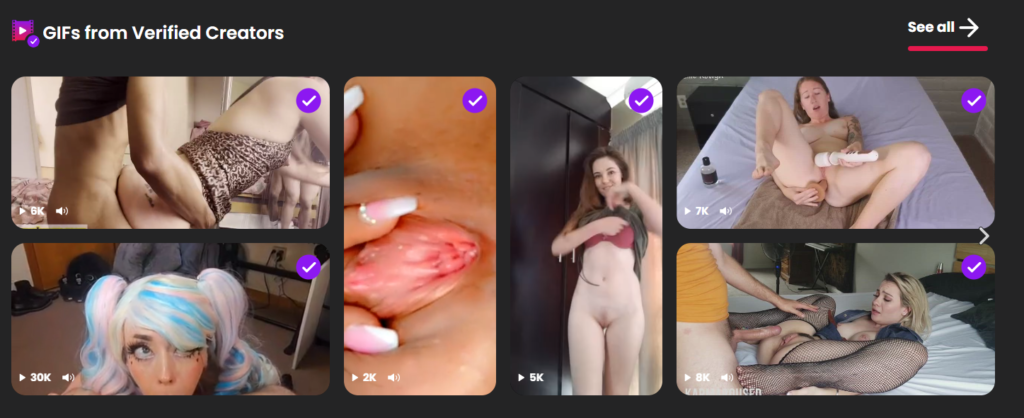 Add social links to your profile
To ensure Creators can funnel traffic from their RedGIFs profile pages to their content selling and other social profiles, we allow for all verified creators to display links from the following sites on their profile; Twitter, Instagram, Reddit, OnlyFans, ManyVids, Patreon, Pornhub, Xhamster, Chaturbate, MyFreeCams and Fansly!

Add your Name as a Tag
To ensure your content is searchable for all users, as well as being able to search via profile name (Verified only feature), all verified accounts are able to request their performer name be added to our Tag list. Using this Tag for all your content is a great way to bring in additional exposure.
RedGIFs Twitter Network
We understand that Twitter Promo can be both expensive and unreliable. As such we've created our own Network accounts to cater to a wide variety of niches with a reach of over 1 MILLION followers. The account currently in the network are: @RedGifsOfficial, @RGAmateur, @RGBDSM, @RGRealCouples, @RGF2M, @RGThick, @RGM2F, @RGBlowjobs, @RGFetish, @RGFemaleSolo, @RGLesbian, @RGGayContent, @RGStudioContent, @RGVerticalGIFs, @RG_GroupSex 
And we'll be adding more soon!
Discord Server
The RedGIFs Discord Server has dedicated sections for Creators to chat and share tips with other creators as well as providing opportunities to connect with new fans! With over 10K server members and growing, it's a great time to head over there and join the fun.
Invite link here – https://discord.gg/redgifs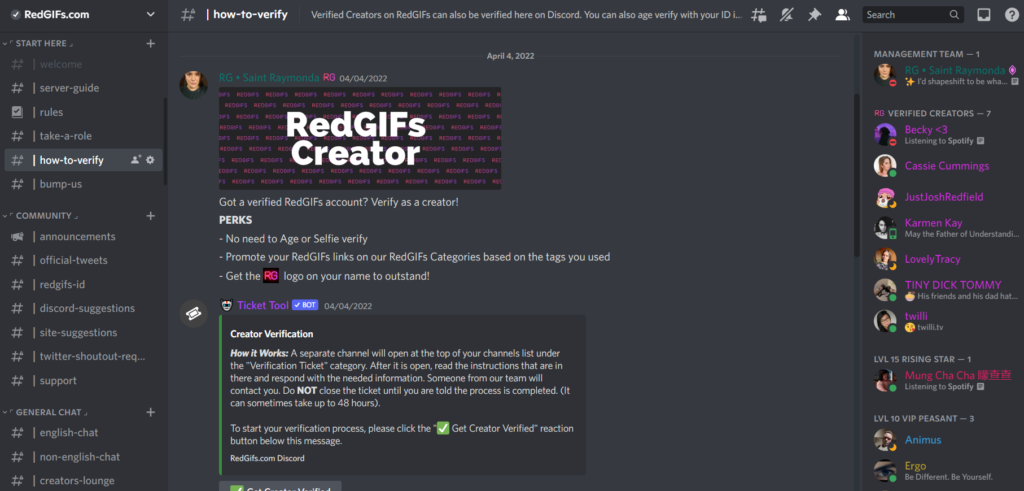 Profile Tick!
We saved the best till last. Your profile will get a shiny tick to let everyone else know that you're verified! Does it do anything particularly, no…but who doesn't love a shiny tick and a little recognition!
Finally, we would like to use this opportunity to reaffirm our complete commitment to Sex Workers and the adult industry as a whole. For too long, SW'ers have been sidelined, marginalized and cast aside. Our commitment is, and always will be, to empowering our users and providing a website that is enjoyable, innovative and puts the content creator's needs first.
If you have any questions on how to verify, feel free to DM our Creator-focused Twitter @RG_Creators